Latest news and articles
hints, tips and upcoming events!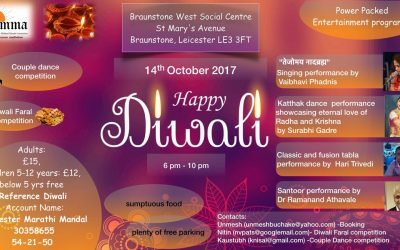 Join us to celebrate Diwali on the 14th October 2017, courtesy of the Marathi Mandal Leicester. I will be performing a with a great Santoor player, Ramananand Athavle. Many great performances that evening. If you wish to get in touch about tabla performances in...